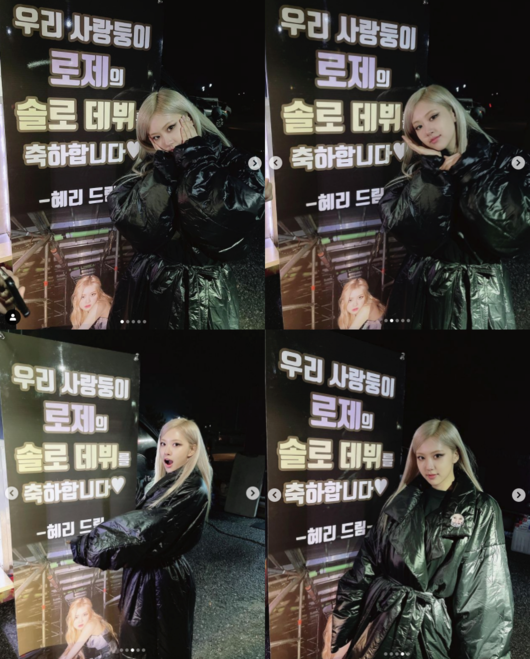 BLACKPINK Rosé received a gift from 'Teachy' Hyeri.
Rosé posted a photo on his SNS on the afternoon of the 14th with a message saying, "Hyeri was sent to the scene of the on-the-ground movie. It was already two months ago!
The picture reads the phrase "Congratulations on our love Rosé's Solo debut; Hyeri Dream." Rosé certified friendship with a cute look in front of a sleaze car sent by Hyeri.
Rosé released his solo single "R" on the 12th and took his first step as a solo artist. The title song 'On The Ground' was released at the same time as it was released, and it won the first place in iTunes in 51 countries including the United States.
[Photo] SNS
Copyright c Korea's Best Sports Entertainment Professional Media (www. osen.co. kr)