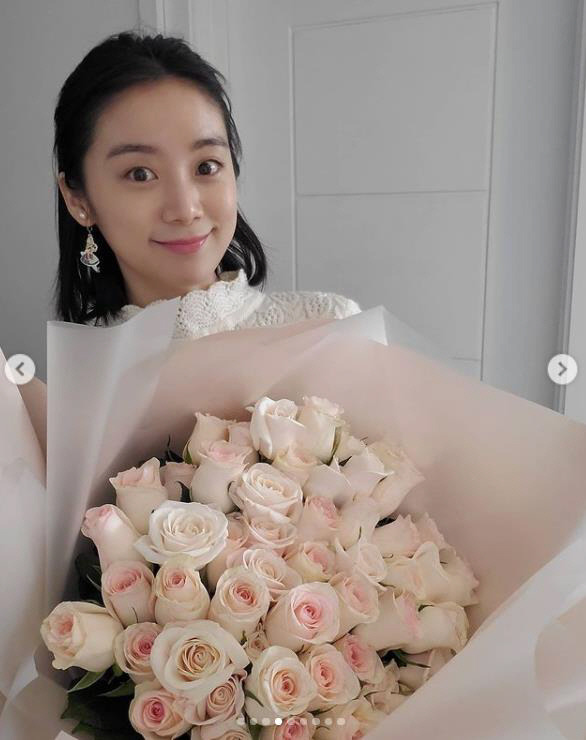 Hyeolim wrote on his Instagram account on Wednesday: "Brie Mine. That's cut. Thank yous It's so good to have flowers in a long time, "he said, tagging Husband Shin Min-chul.
The photo shows Hyeolim impressed by Shin Min-chul's large bouquet of flowers that he Gifted for his wife.
Hyeolim shared her gratitude and impression for Husband Shin Min-chul with a lovely smile.
Meanwhile, Wu Hyeolim married Taekwondo player Shin Min-chul on July 5 last year.