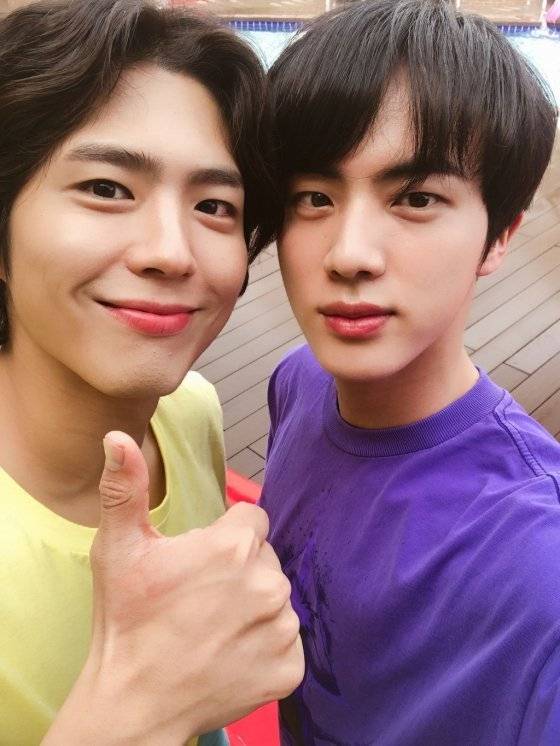 BTS (BTS) Jean thrilled fans with selfie with actor Park Bo-gum
On the afternoon of the 10th, Jean posted a selfie on the fan community platform Weverse, writing, "There's something I took on the ad shoot with my handsome friend."
In the public photos, Jean and Park Bo-gum, who are considered to be the most beautiful people in the entertainment industry, stand side by side and stare at the camera. The two of them, who have a friendly atmosphere, capture the hearts of fans.
Fans who watched this poured out admiration such as "a handsome child next to a handsome child", "two beautiful men, twice as happy" and "a youth movie".
The photo is believed to have been taken in July 2018 when BTS and Park Bo-gum were working as Coca-Cola summer campaign models. According to advertising officials at the time, they showed a friendly appearance, such as shoulder-to-shoulder or high-five throughout the shooting.
Copyright c 'Real-time News with Money'
Post: K-Star-Holic