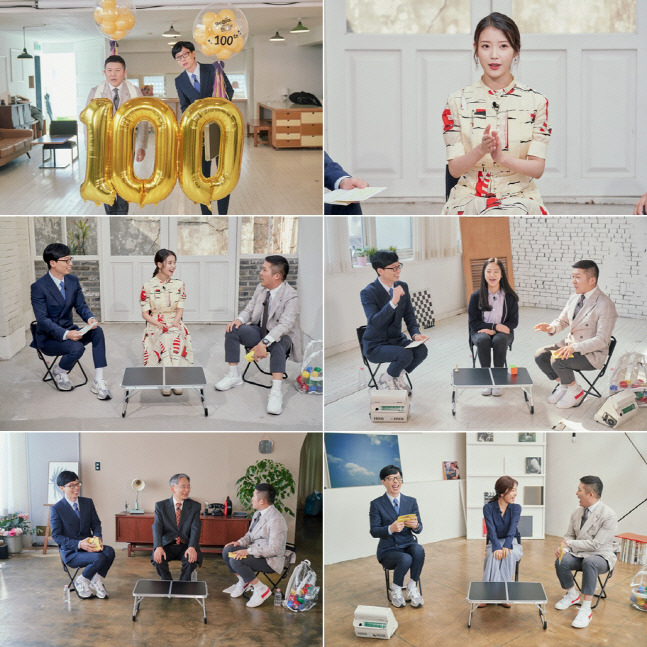 In the 100th episode of You Quiz on the Block, which airs today (31st), at 8:40 p.m., a special feature of Unknown Augmented Reality will be held. Singer IU, Chess national representative Kim Yu-bin, Pororo voice actor Lee Sun, crisis negotiation expert Lee Jong-hwa, appears as a user and shares an Augmented reality life in various fields.
First, the representative celebrity of Korea and the singer IU who believes and listens find 'Yu Quiz'. The singer IU and actor Lee Ji-eun, who came to the end of his 20s who ran hard, and the value of human Lee Ji-eun's life, current troubles, and future plans,
Kim Yu-bin, the youngest Chess national team member, who is the Augusted reality version of the US Chess drama Queens Bite, attracts attention with his natural temperament. Chess starts at the age of six, starts as a national youth national team at the age of nine, and tells the way Chess gifted students walked until they won the youngest preliminary master WCM (Woman Candidate Master) title at the age of 15. In addition to the experience of playing his own game against adults in various world competitions, he also introduces the difference between Chess drama and Augusted reality Chess game and gives fun.
There will also be talk with the children's eternal president, Pororo Bonka (Bon Character), voice actor Lee Sun-ja. The child who played the voice of Pororo for 18 years is known to have blushed his eyes with a special affection for the character. The episode, which became a child care worker and a child care problem solver, also adds interest to the pleasant conversation. In addition, the college life of 20-year-old Yo Jae-Suk, which is revealed by his big college senior, is expected to be laughable.
Lee Jong-hwa, a specialist in the crisis negotiation in Korea who is in charge of the movie 'Negotiation', tells the world of Augusted reality negotiations more like movies than movies. In the confrontation situation such as hostages, the moment of negotiations to save people by dialogue, the three taboos that should never be said, and the skill of important negotiations in intense emotional tug of war, are intrigued. The story of the negotiation incident that surprised everyone in the recording scene, including the extreme negotiations that lasted for 20 hours, is also foreseen and raises curiosity.
"In the 100th episode that is being broadcast today, we meet the Augusted Reality Edition of the characters we encountered through the media and hold a talk relay," said Kim Min-seok, who directed the production. I hope it will be a time to know what their appearance is in the Augmented Reality world and how their life journeys are going to be done in their respective fields. "
TVN 'You Quiz on the Block' is broadcast every Wednesday at 8:40 pm.
PhototvN
Copyright c & sportsseoul.com
Post: K-Star-Holic