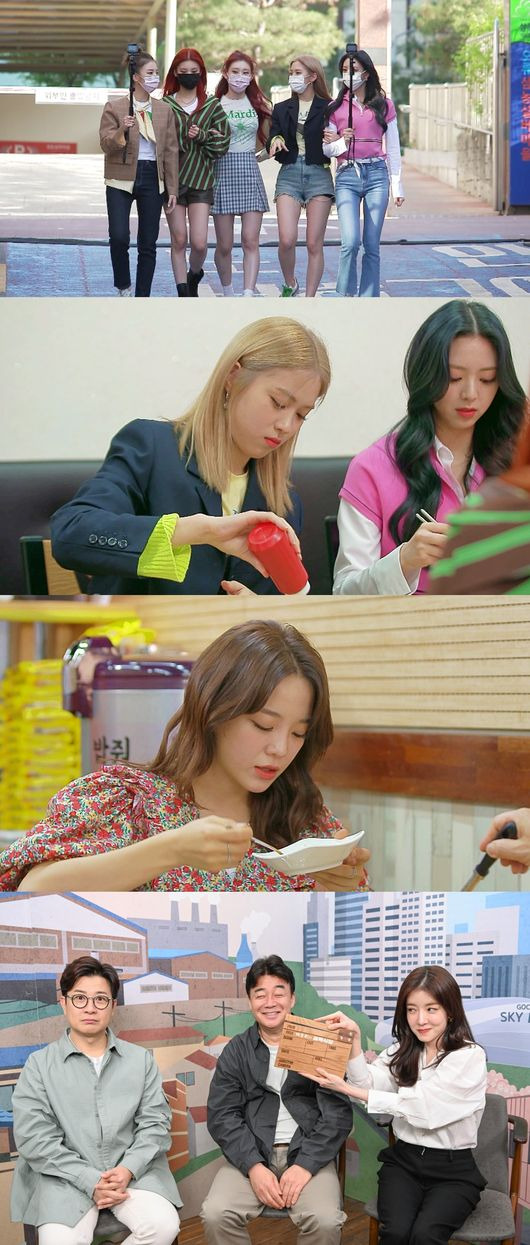 On May 5, SBS's 'Baek Jong-won's Alley Restaurant' will feature the 32nd Alley, Oryu-dong Alley in Guro-gu.
The Gamja-ongsimi house, a healing restaurant that snipped the tastes of middle-aged women and Baek Jong-won, has been loved by local regulars, but there has been a concern about whether it will catch the taste of young people.
To solve the troubles of the boss, I have a group of young girls (ITZY) who are representative of these days visited Oryu-dong. In particular, Baek Jong-won expressed his gratitude for his first meeting with "Jiji", but he expressed his sadness by saying "Today is the second meeting with Baek Jong-won". In unexpected facts, Baek Jong-won was greatly sorry and sweated cold.
In the news that Gamja-ongsimi, a 'Hallmaniel' sniper menu, was sampled, saying, "It is a menu I have only heard on TV." Even four out of five members said that they were " Gamja-ongsimi, who is unfamiliar to young people, can be seen on the air what kind of evaluation will be given to idols.
On the other hand, an unexpected situation occurred at the Gamja-ongsimi house, which seemed to have no more problems. Some production crews reported that "the taste of the ongshim has changed," but all 3MCs have taken off their feet and tested the betrayal of the trusted ongshim.
Unlike the last shooting, which was a static film, the old chicken house, which created a unique garlic chicken shit house and chicken shell fries through the solution, was filled with the boss's song. Despite cooking as a solution recipe, the taste has changed continuously, but the boss, who has not been able to hide his anxiety, said, "I think I will get married."
Baek Jong-won, who tasted the fried garlic chicken shit of the boss, headed to the store with his face darkened, and Baek Jong-won, who watched the cooking process to find problems, asked, "Did you practice all week?"
Baek Jong-won hastily started a re-solution for the 'Banjijigaejijipjijip', which was criticized by Kim Se-jung, the first MC who visited the Baek Jong-won's Alley Restaurant in three years. Kim Se-jung, who tasted the bag stew solution in the field, said, "The taste has become much thicker." Unlike the previous tasting, he showed storm food.
After Baek Jong-won and Kim Se-jung left, the boss, who sighed for a long time, said, "I am working hard with the last thought, but I am anxious." The breathtaking story of Guro-gu Oryu-dong Alley until the last day will be released at the Baek Jong-won Alley Restaurant, which will be broadcast at 10:30 pm on the 5th.
/ [Photo] SBS
Copyright c Korea's Best Sports Entertainment Professional Media (www. osen.co. kr)
Post: K-Star-Holic