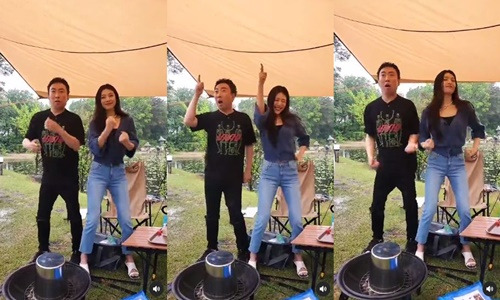 Broadcasters Park Myeong-su and Red Velvet Joy performed a couple dance.
Park Myeong-su posted an article and video on his instagram on the afternoon of the 28th, "With Joy ~ ".
"You can see 'Hall Myeong-soo' and it is good to subscribe at 5 pm," he added.
Inside the video is a comfortable Park Myeong-su and a two-shot of Joy, who emits refreshing beauty.
The two stood spleenly and showed choreography as soon as the music came out.
The humorous Park Myeong-su look attracted attention and was impressed by Joy's performance.
Post: K-Star-Holic