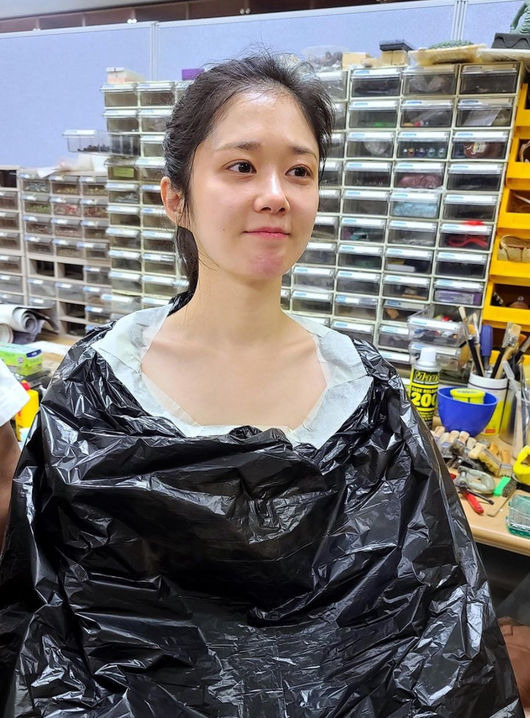 Actor Jang Na-ra released a photo during make-up.
On the 5th, Jang Na-ra attracted attention by revealing photos of KBS drama 'big-box real estate' make up through his Instagram.
Jang Na-ra said, "Let's be egg eggs ~" and "Preparing for egg ear transformation." In the open photo, Jang Na-ra sat with Vinyl wrapped around her naked face and prepared to make up with egg ears. Jang Na-ra's make-up egg ears stimulated curiosity about what it would look like.
On the other hand, Jang Na-ra is playing the role of exorcism Hong Jia in KBS drama 'big-box real estate', and 'big-box real estate' is about to be held twice until the end.
[Photo: Jang Na-ra Instagram ]
Copyright c Korea's Best Sports Entertainment Professional Media (www. osen.co. kr)
Post: K-Star-Holic