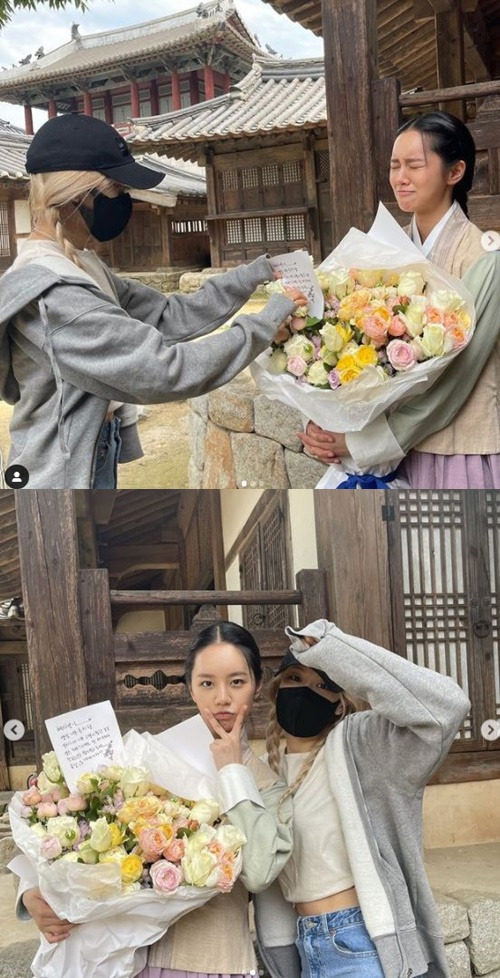 Actor Hyeri has unveiled his warm friendship with BLACKPINK Rosé.
On the afternoon of the 10th, Hyeri posted a picture and a picture on his instagram saying, "I can not help but love you."
"You came with a big bouquet of flowers and a birthday song, and thanks for the explosion, I really appreciate it," he said.
Inside the photo is a picture of Rosé, who is wearing a hanbok, with a mask and a hat covering his face and gifting a bouquet of flowers.
The two people in another photo boasted a beautiful beauty and added warmth.
Rosé responded with a sense of "flower delivery" in a comment.
Post: K-Star-Holic