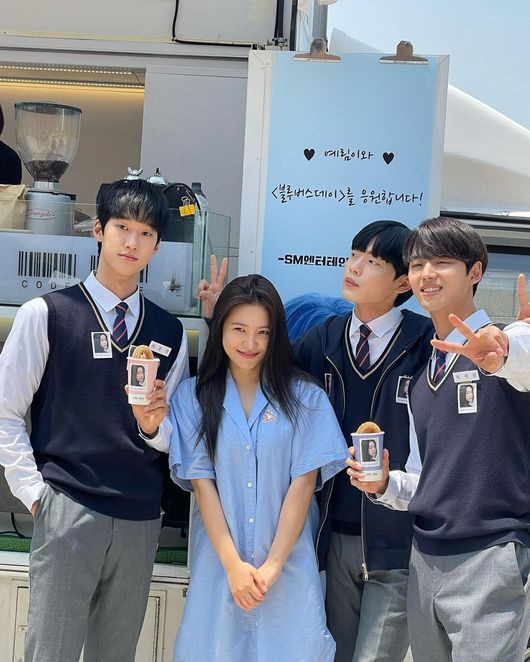 Red Velvet Yeri flaunts Pentagon Yang Hong-seok and sweet chemi
On the afternoon of the 9th, Red Velvet Yeri posted several selfies on his personal SNS, saying, "Thank you for our company # Blue Bus Day # Oharin # smchan."
In the photo, Red Velvet Yeri received a snack car from his agency SM Entertainment at the playlist digital drama 'Blue Bus Day'. Yeri showed off her refreshing vibe as she perfected her bright blue-colored dress.
In particular, Pentagon Yang Hong-seok posed for a snack while kneeling at Red Velvet Yeri and laughed. In addition, Yeri and Yang Hong-seok raised expectations for the broadcast, foreshadowing the fantasy chemistry with fellow actors appearing together on 'Blue Bus Day'.
Meanwhile, playlist digital drama 'Blue Bus Day', starring Red Velvet Yeri and Pentagon Yang Hong-seok, will be airing this summer.
Red Velvet Yeri SNS
Post: K-Star-Holic